Welcome to the Super Stars class page!
Our class motto is:
"Super Stars never give up!"
Check out our Twitter page @SuperstarsSTM
We have 22 children in our class. Our teacher is Miss O'Kane and our Learning Support Assistants are Mrs O'Brien, Mrs Browne and Miss Lawson!
We hope you enjoy looking at our exciting year in Reception!
Reminder: PE is on Wednesday mornings. Please come into school in your PE kit with your uniform in your PE bag
Spring Term 
(January - April 2018)
Topic: Stories
Come and See: Celebrating
Maths!
Everyday we are getting better and better at Maths. We have learnt how to find one more and one less than a number, early addition and we have even been looking at lots of different shapes!
This term, we will be starting subtraction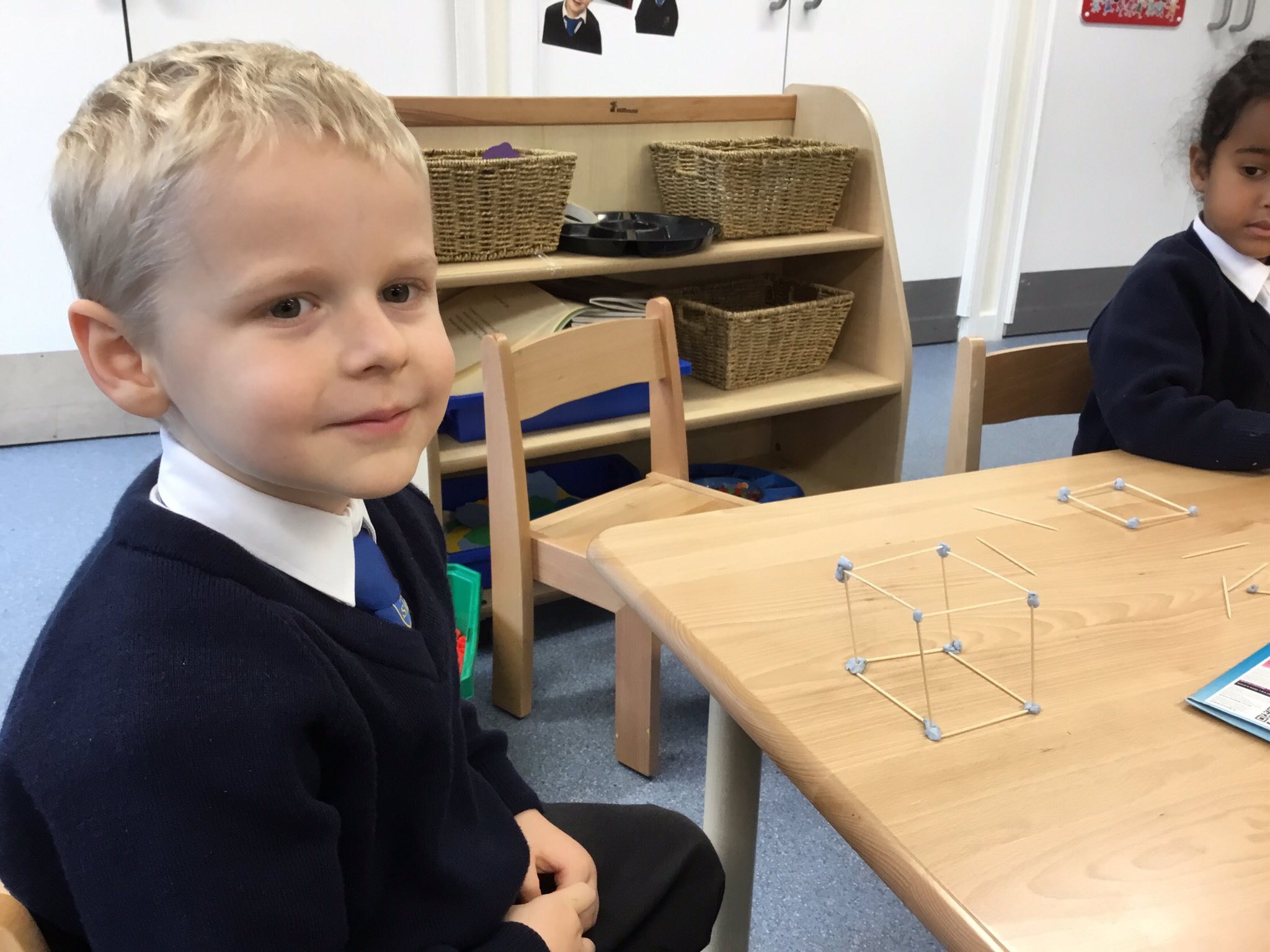 Gabriel made a fantastic 3D shape and knew it was a cube!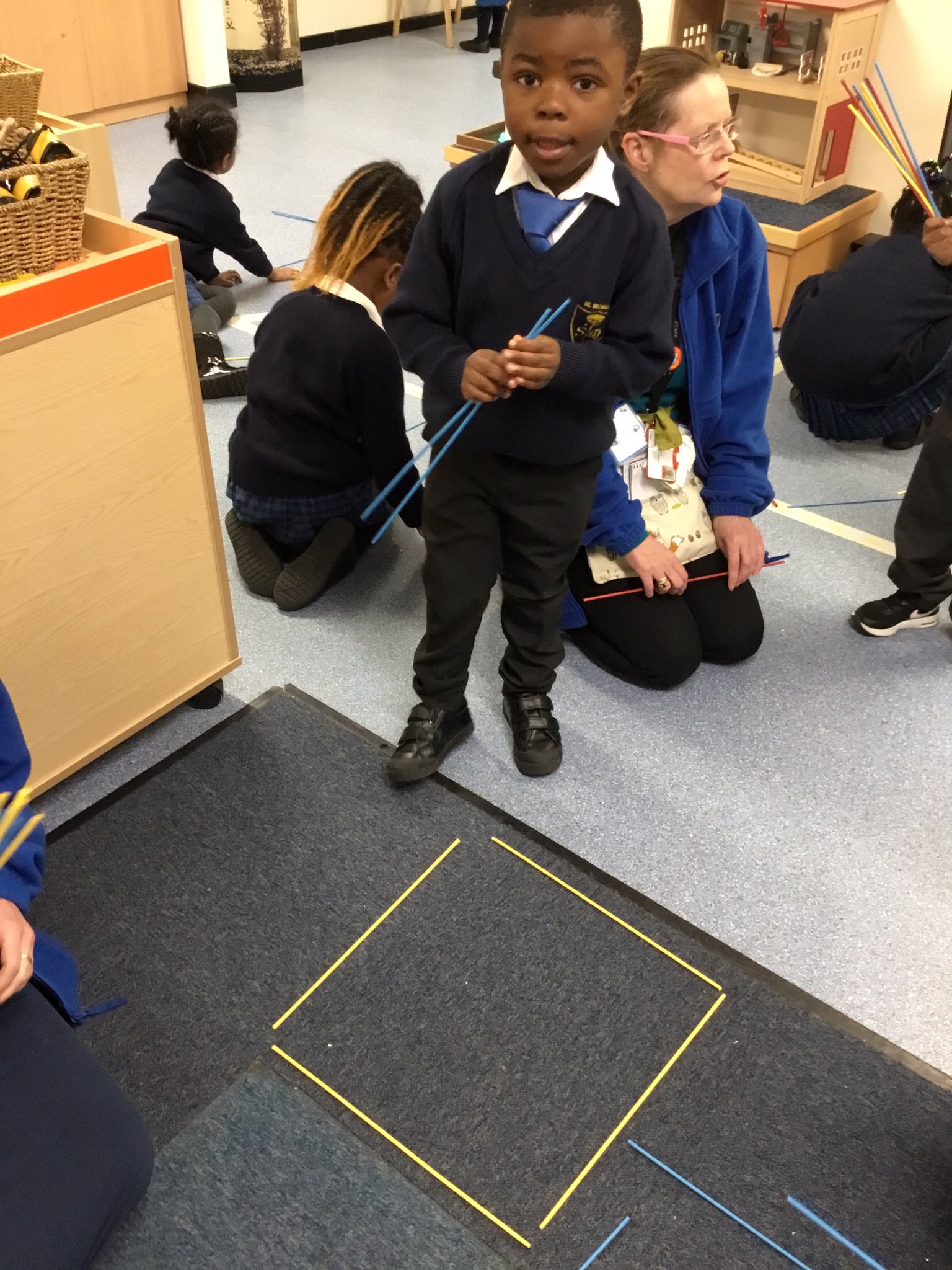 Odeosa made a square and counted out how many sides it has.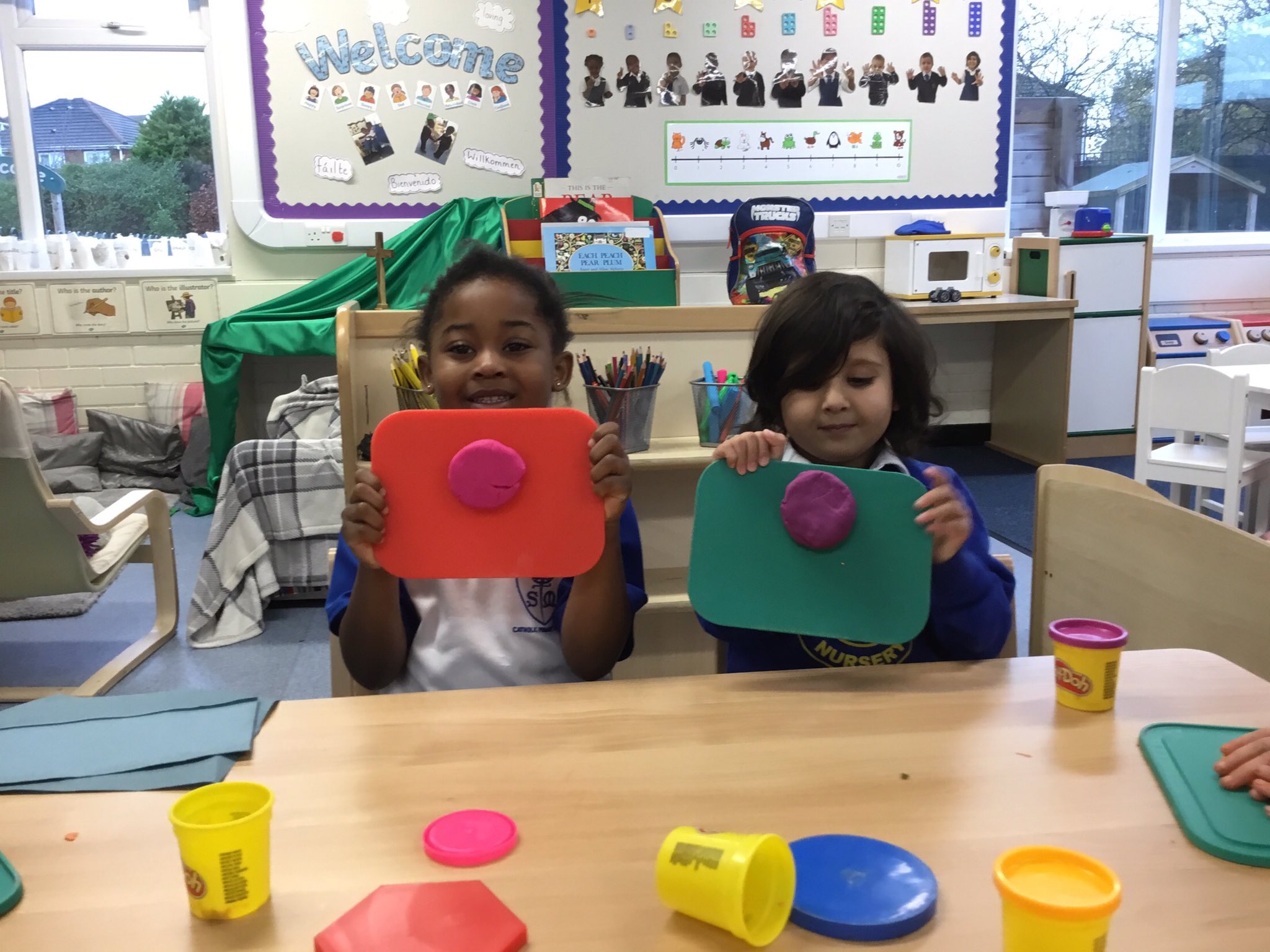 Blossom and Alina made a fantastic circle with play dough. They knew it had no corners!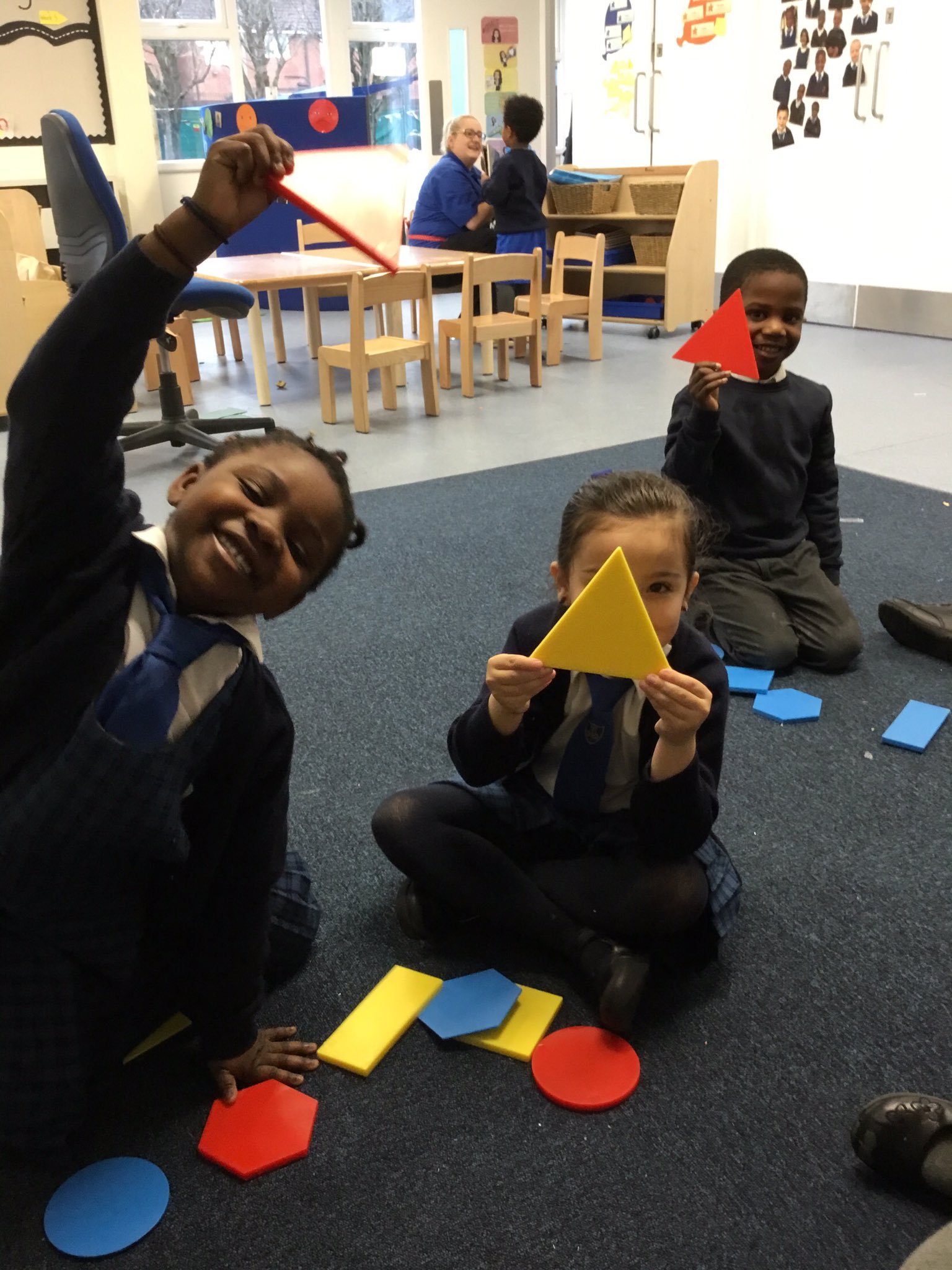 Dheur, John and Reval can recognise their shapes by name and descriptions. They knew the only shape to have three sides and three corners is the triangle!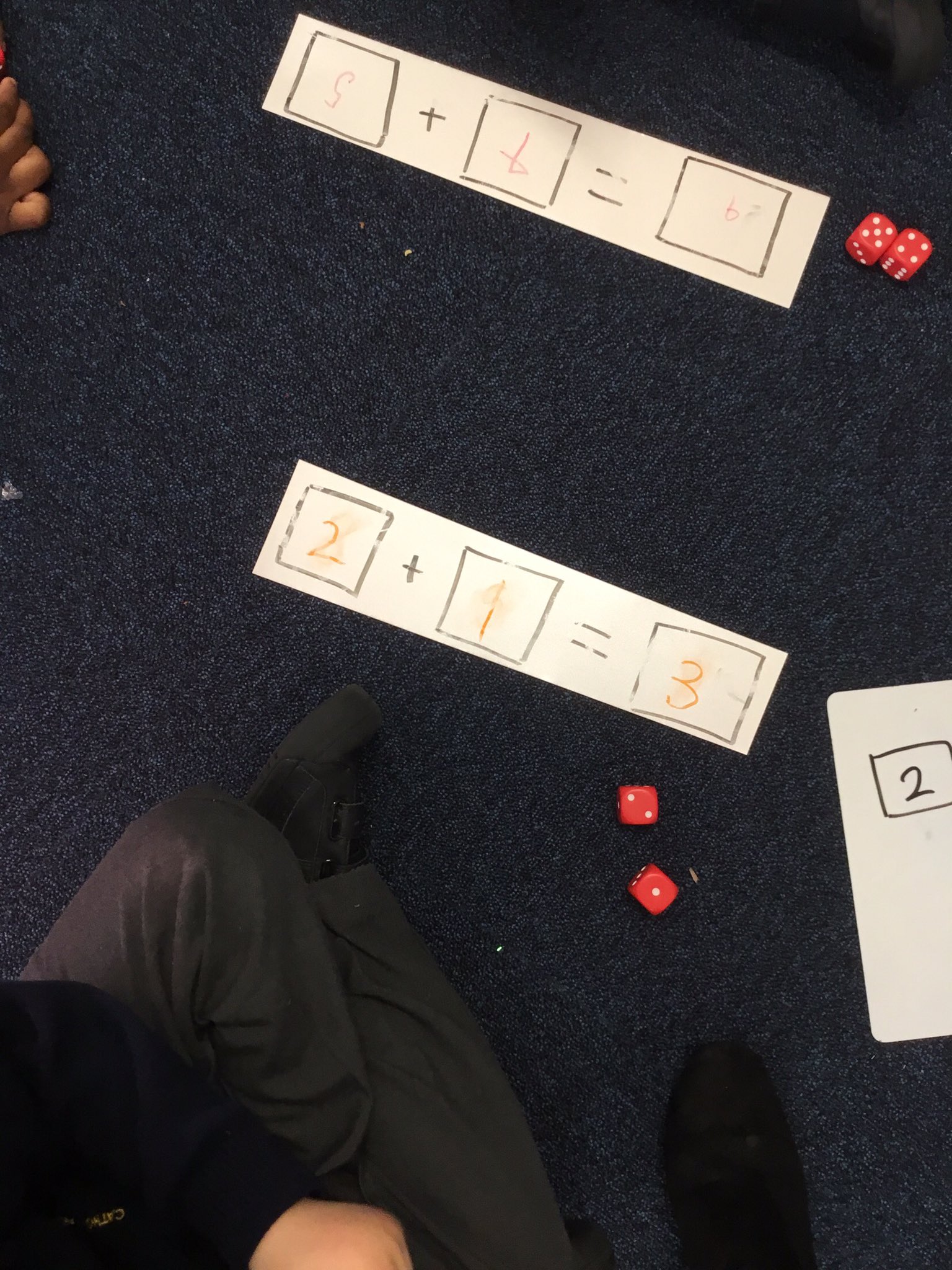 Early addition using dice! We rolled two dice, spotted the biggest number and added the other to it by counting on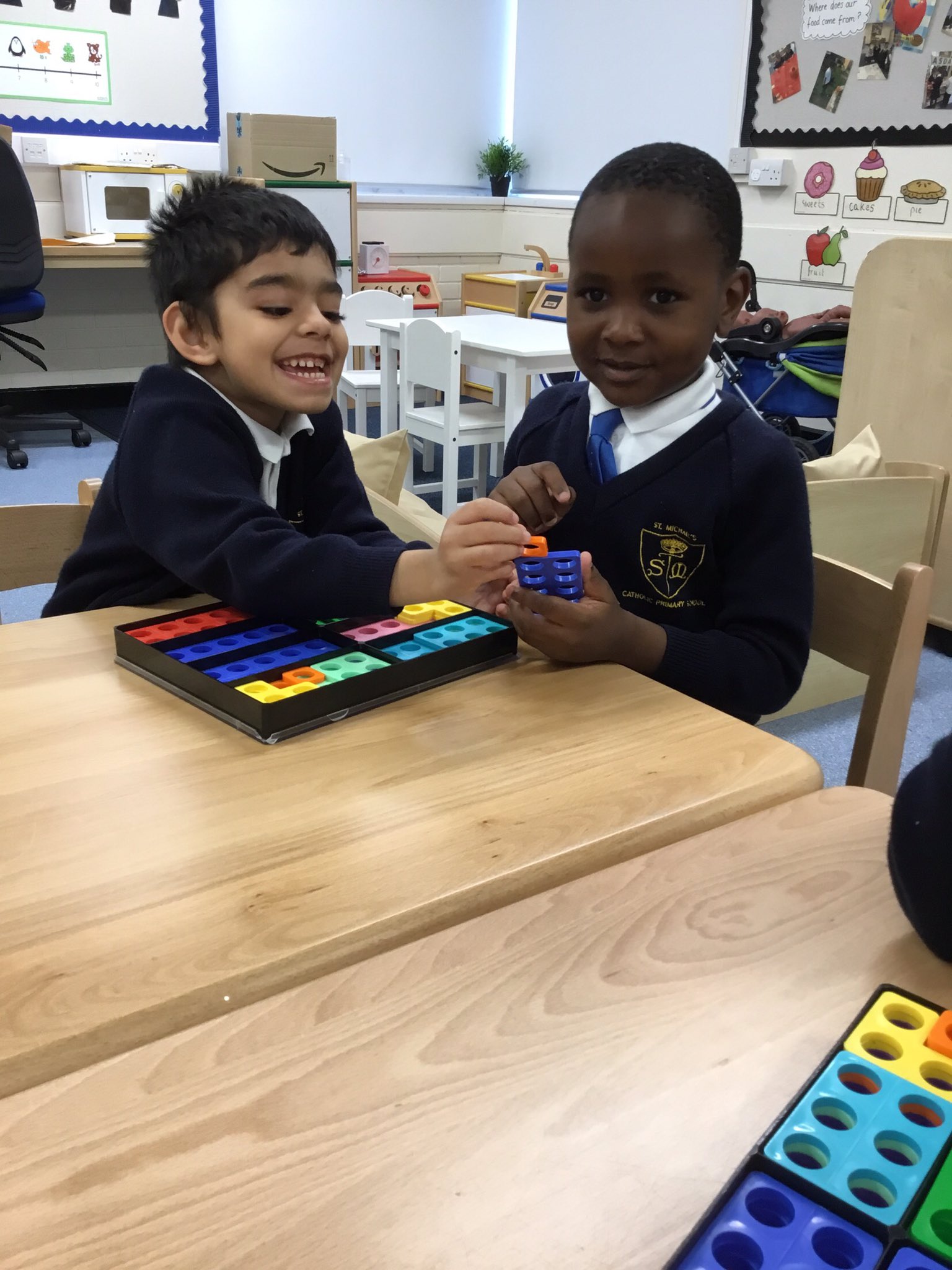 Ascanyo and Tomas grabbed a piece of numicon each and added them together to get 11!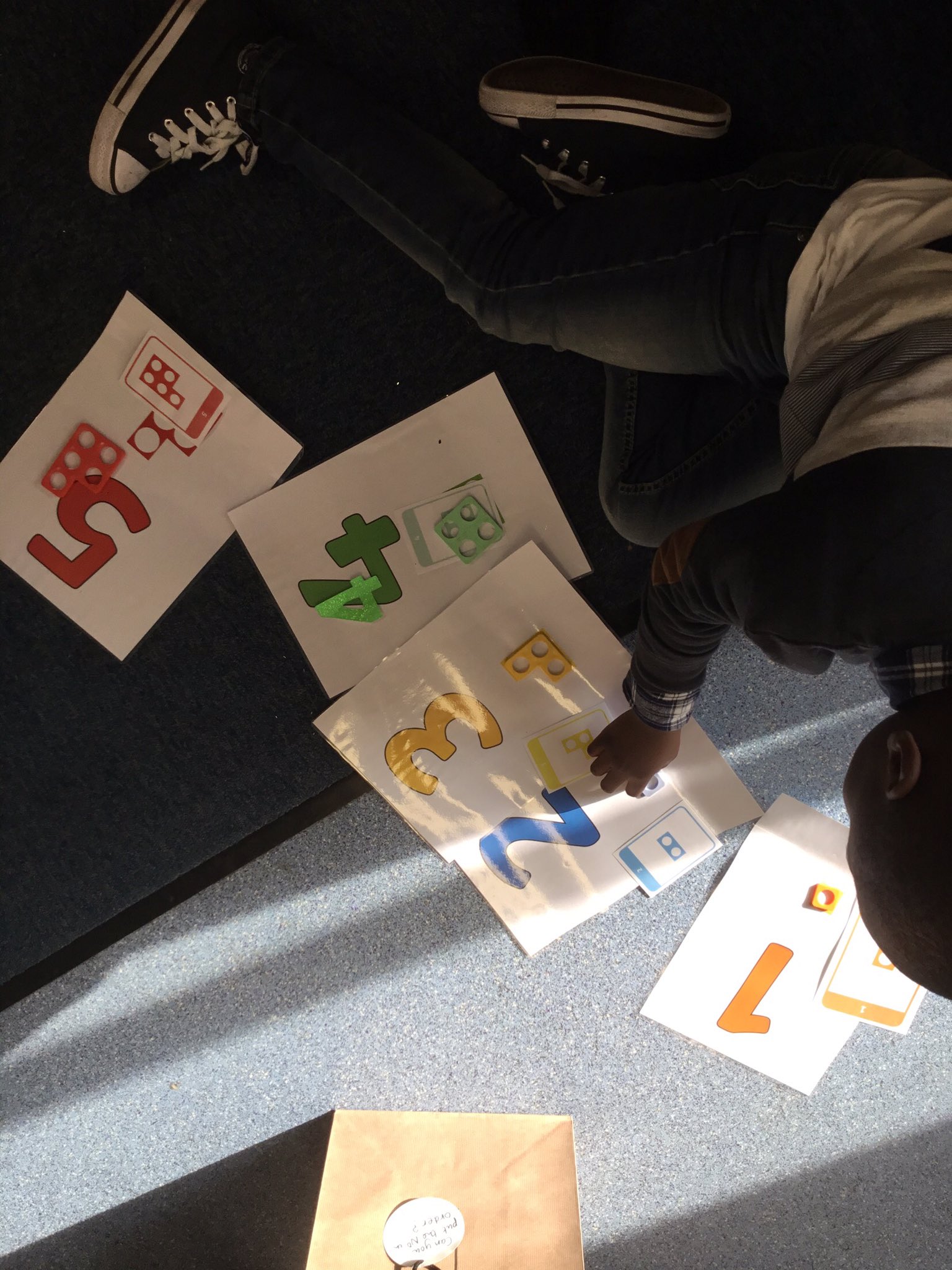 We can match a numeral to a quantity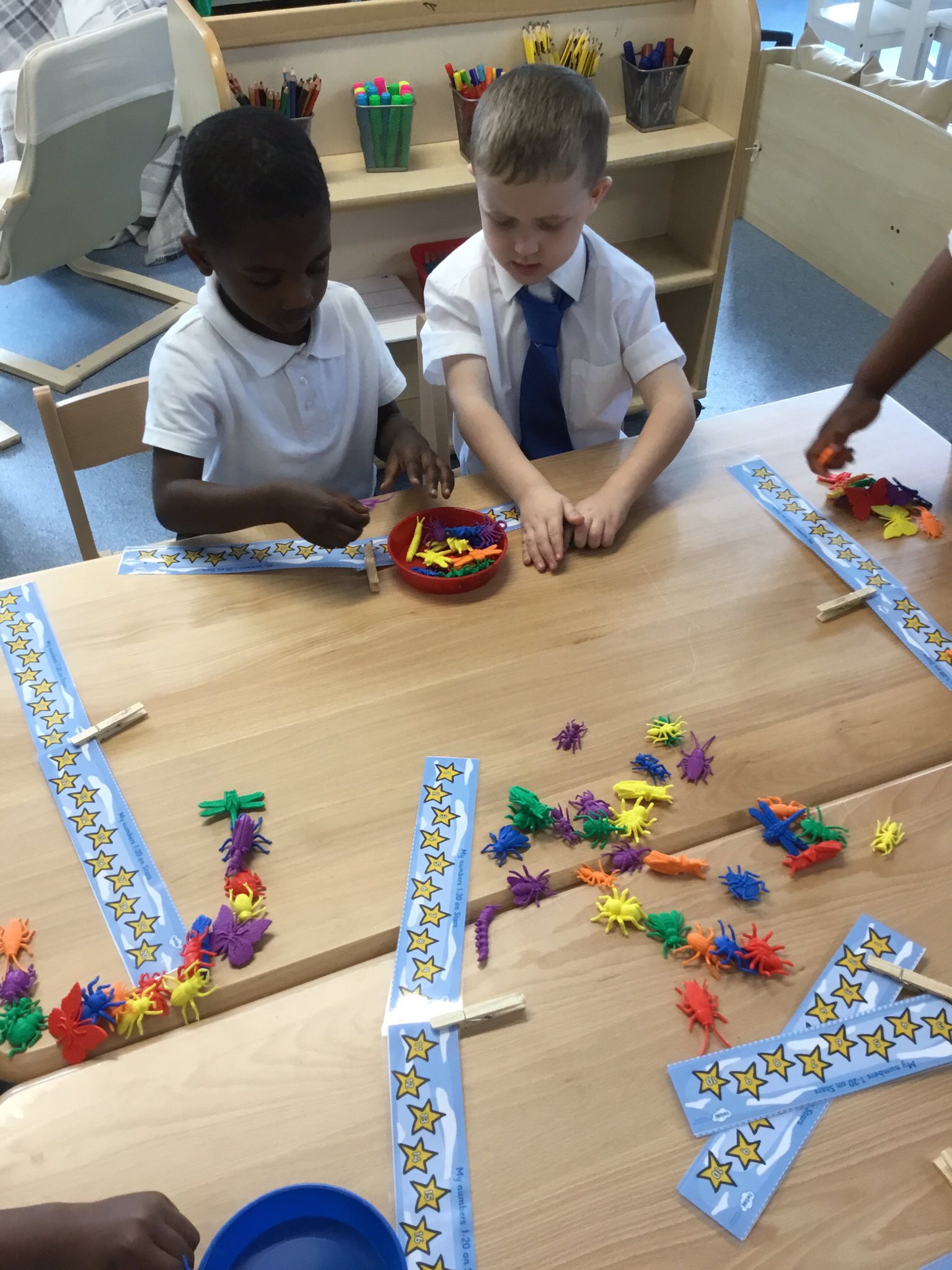 Jack and John are using creepy crawlies to count to 20!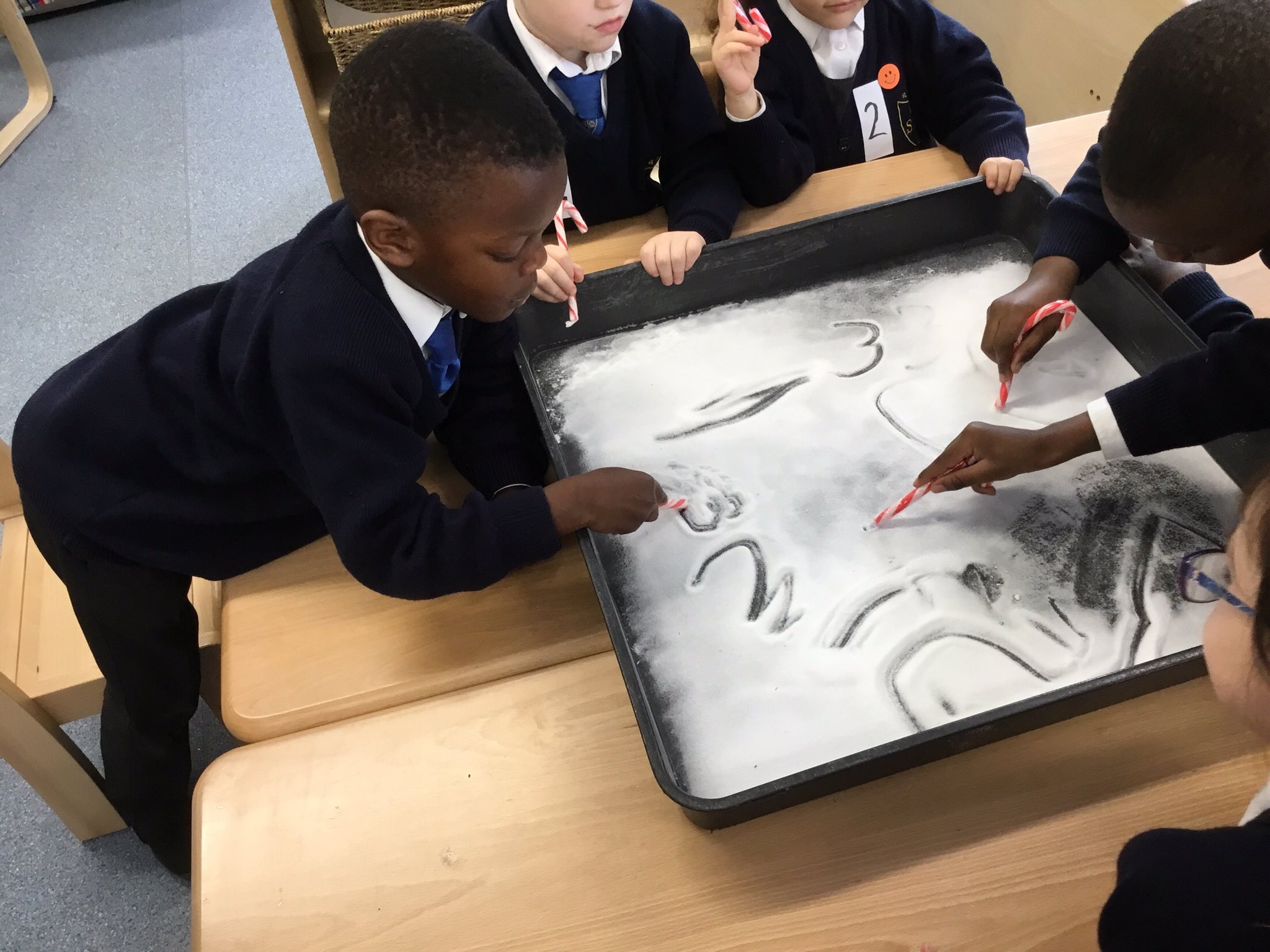 We practised number formation in the "snow"! IK's '3' is fantastic!
Phonics!
Wow! The Superstars are amazing readers! Since September, we have learnt lots of sounds and can now blend them together to read. Some of us are even reading and writing our own sentences.
We have also been looking at tricky words which are harder to read but not hard for us!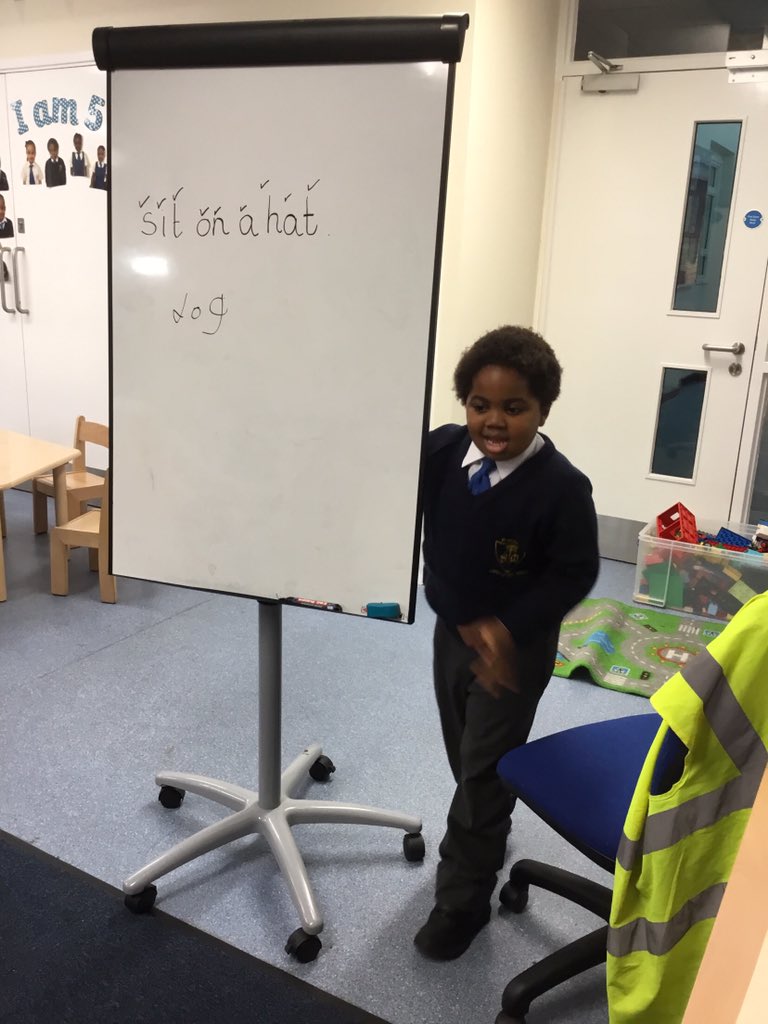 Jason had a go at being the teacher and asked everyone to read his word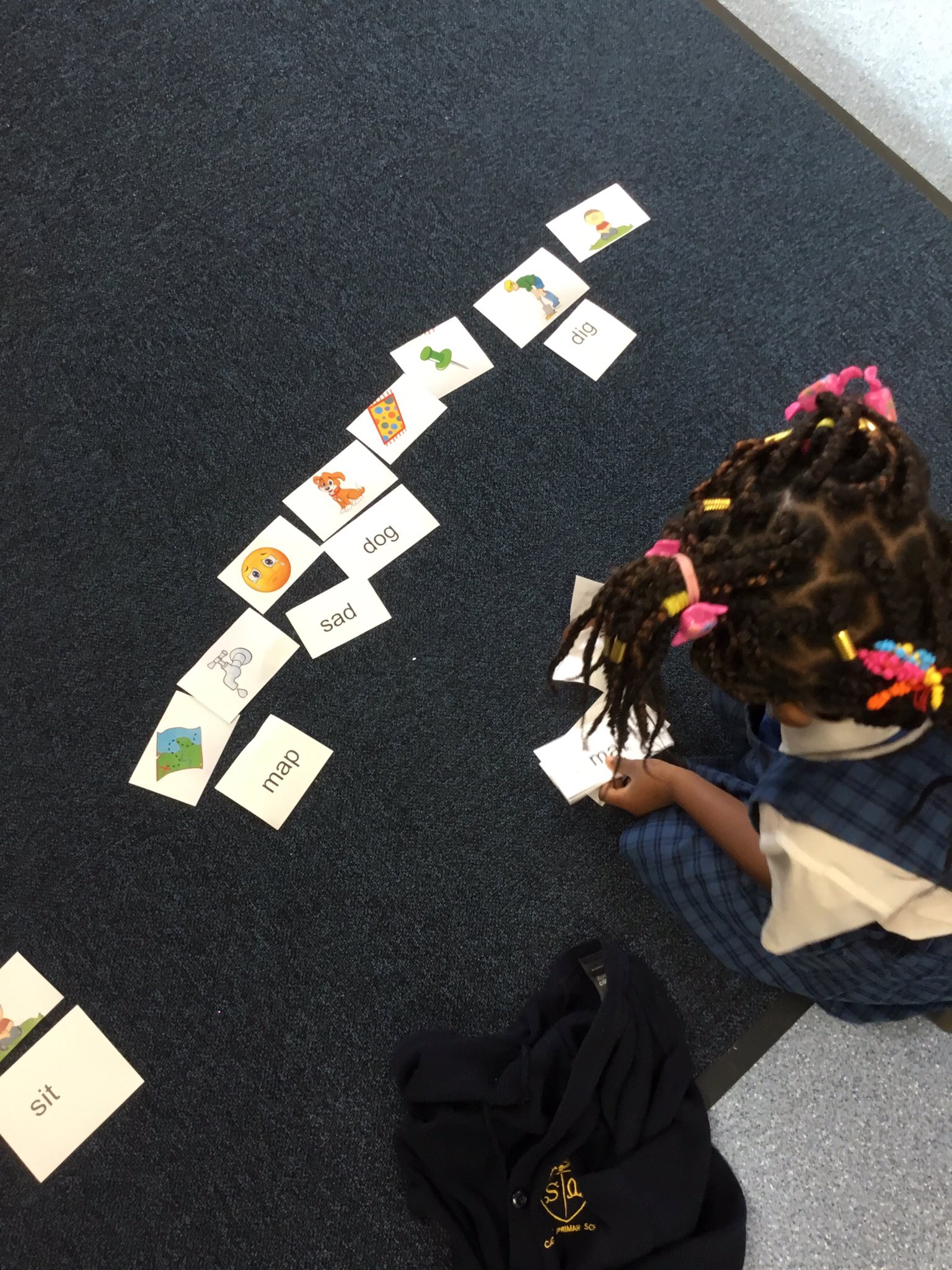 Favor matched the picture to the word - amazing!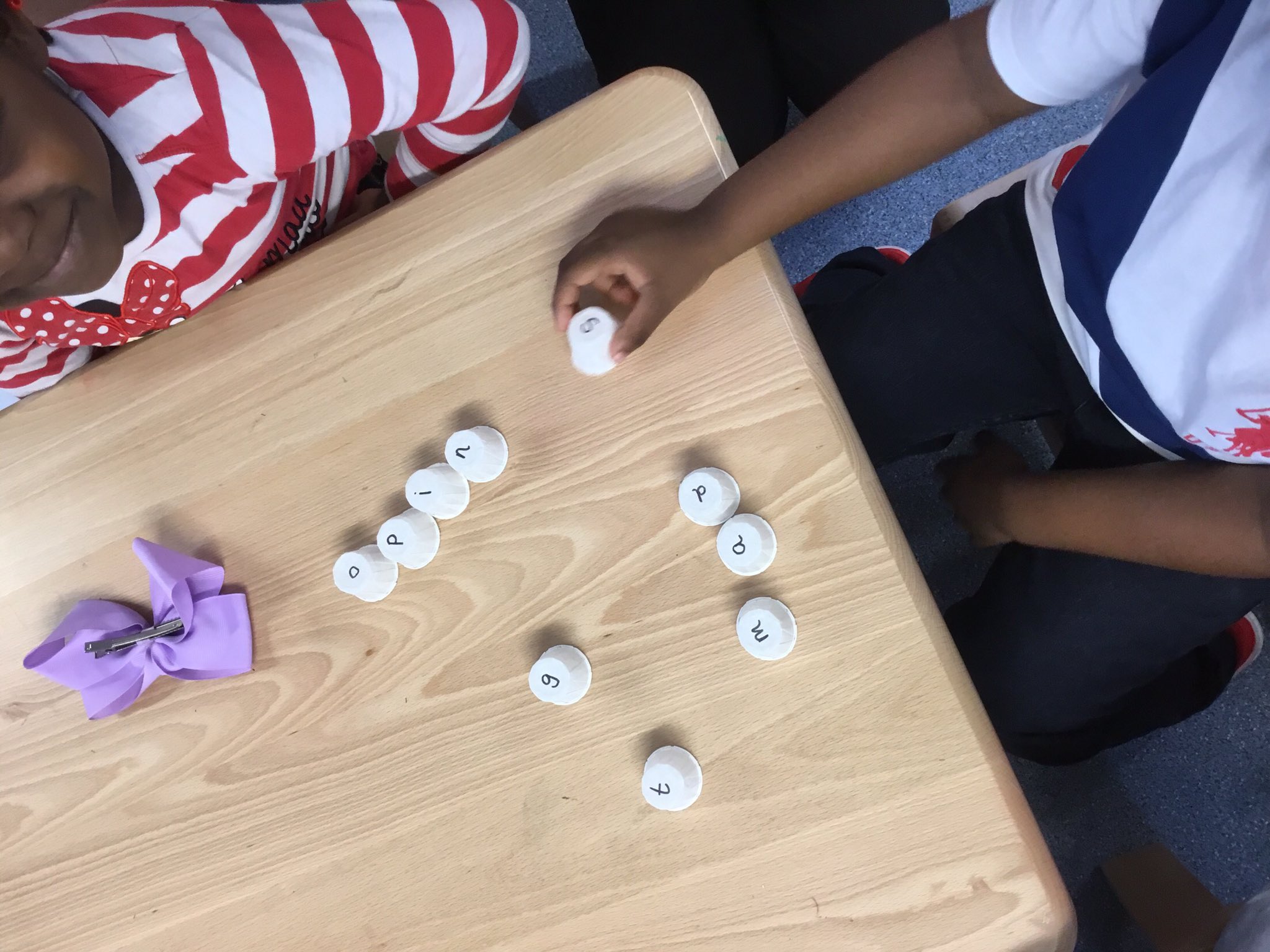 Literacy
We have been learning lots of different stories! We have a go at acting the story out by pretending to be characters and retelling it in our own words. 
Trip to Asda!
Recently we went to Asda as we have been learning about different types of food. We have looked at what food is healthy and unhealthy and where food comes from.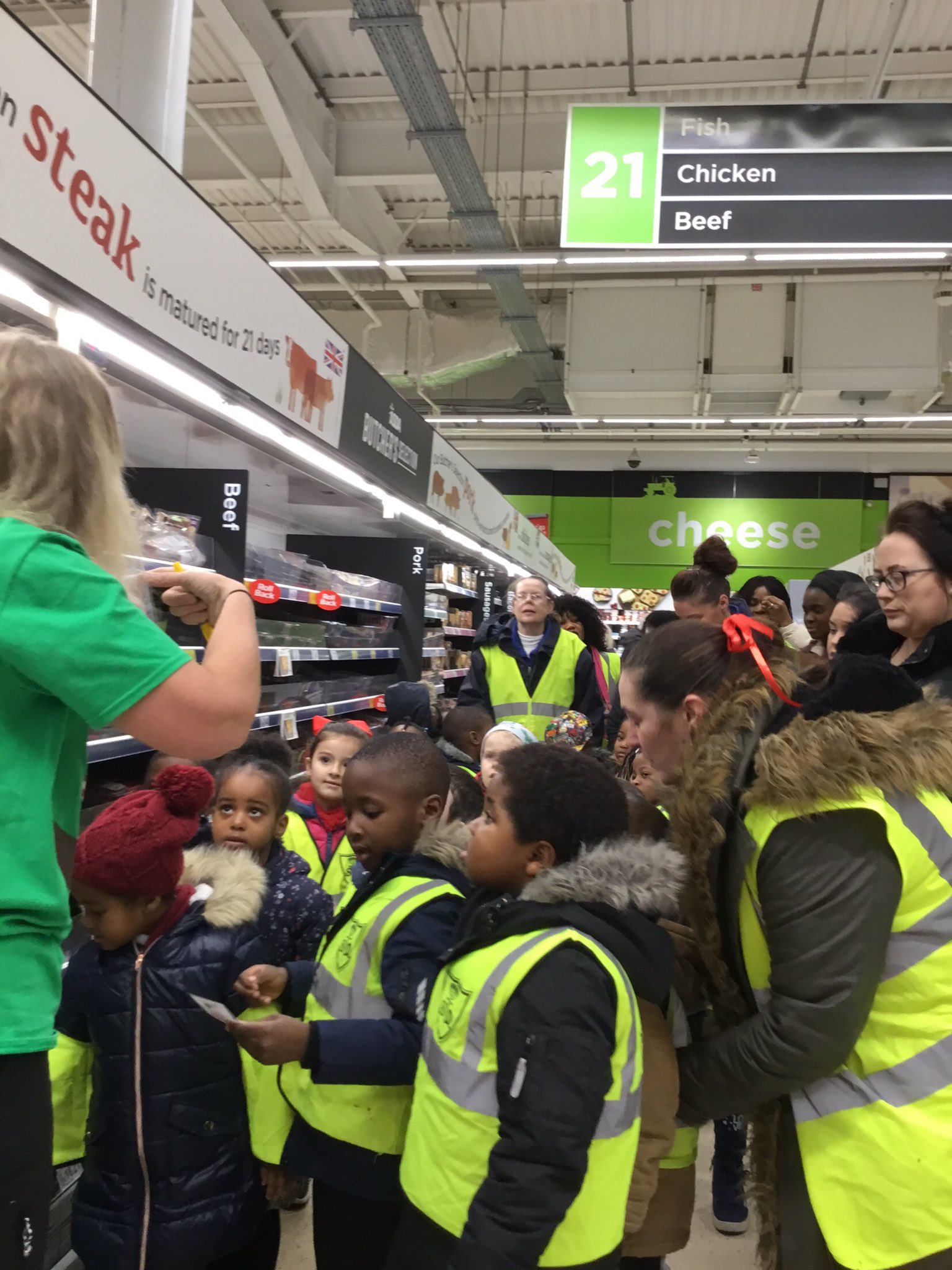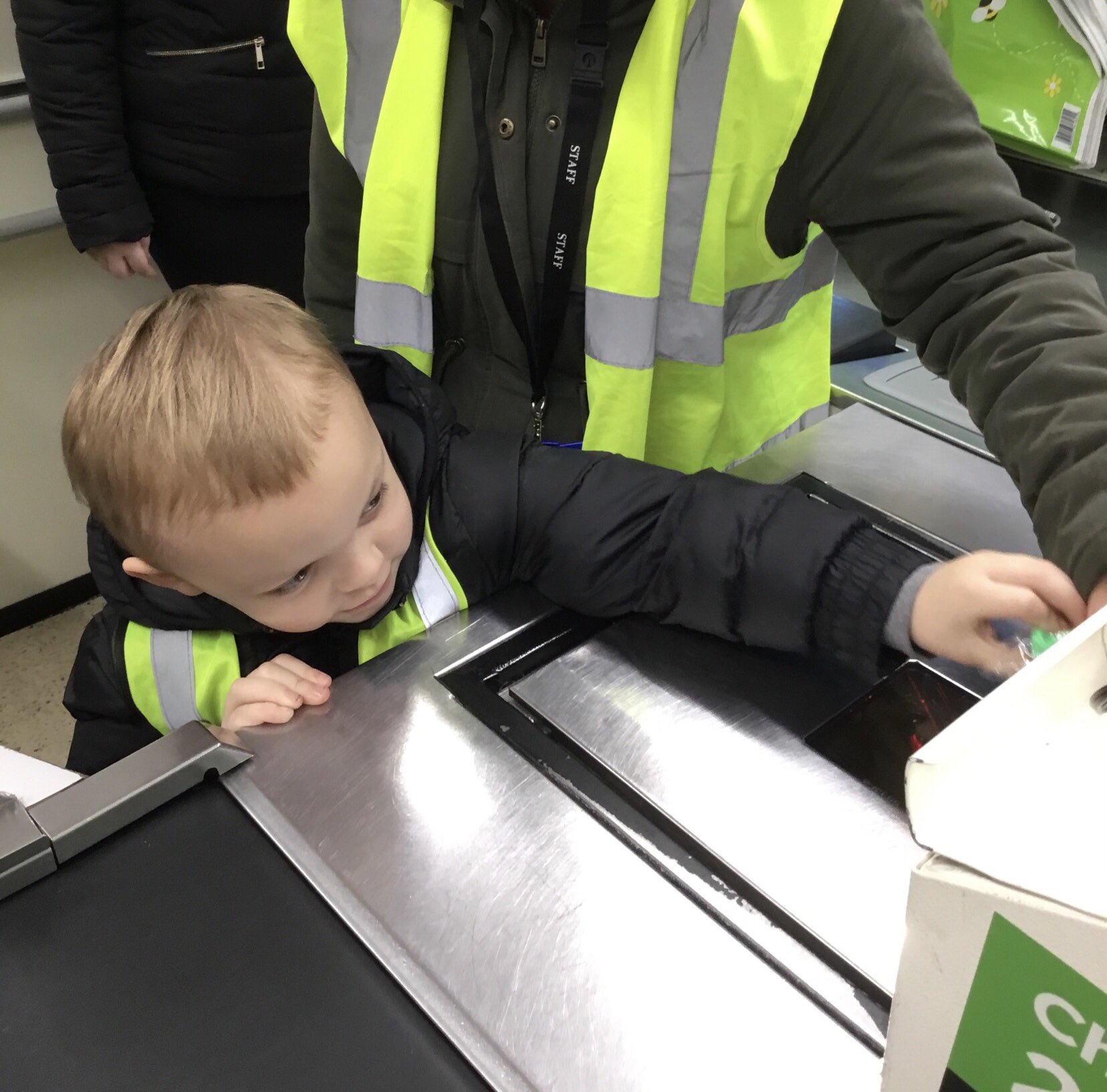 We even had a go on the scanner!
Anti-Bullying Week 2018
We had a great week in school learning about how to be a good friend and what you should do if someone is ever being mean to us. We should always tell a teacher or an adult if we are unhappy or if we see that our friends are unhappy.
Say no to bullying!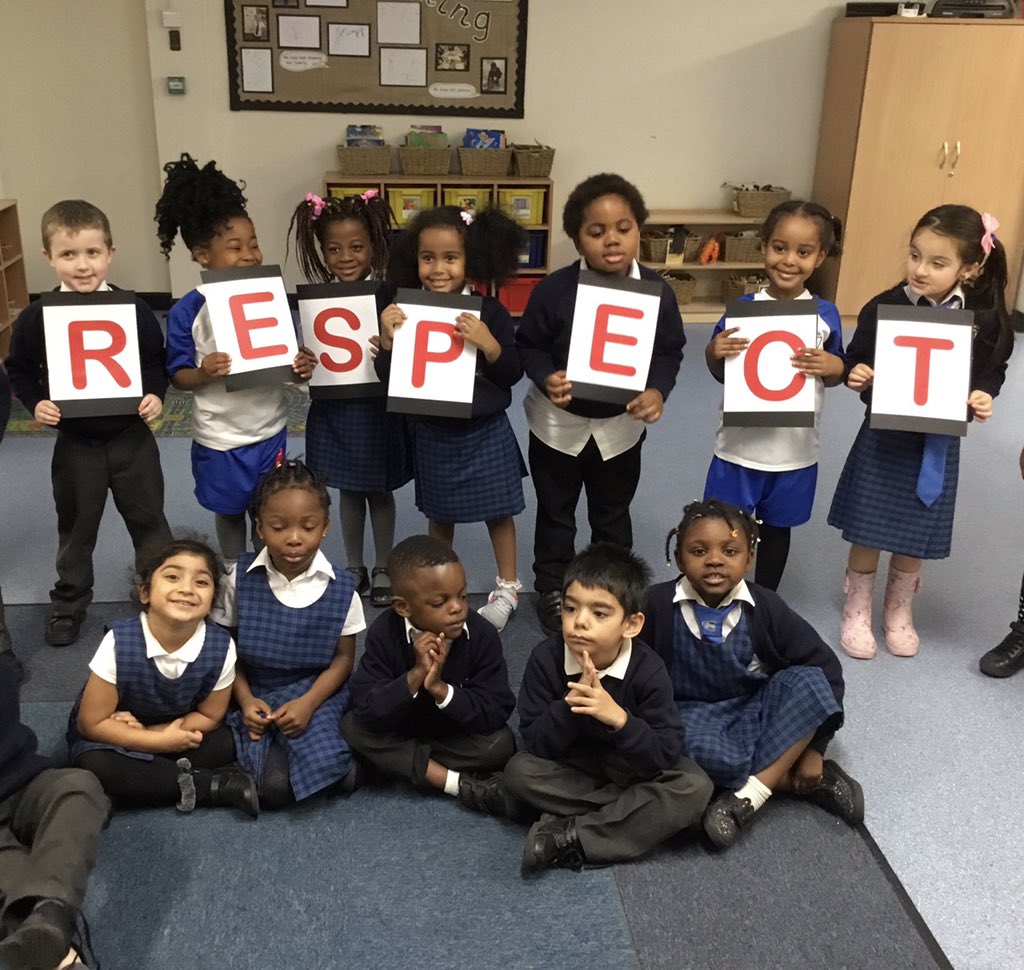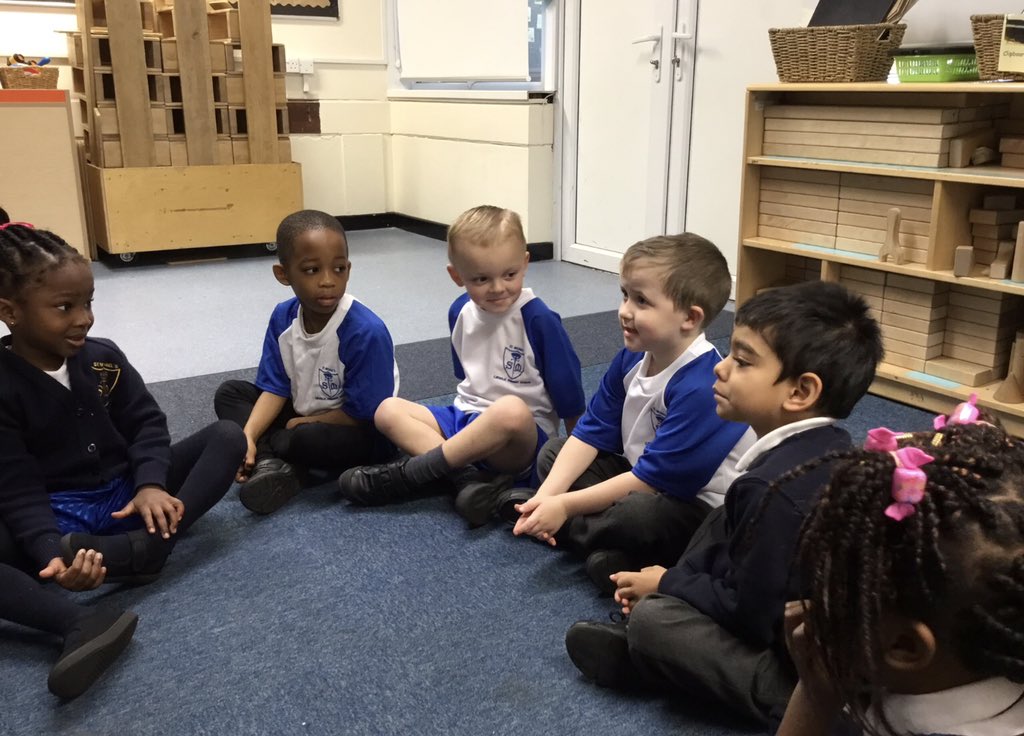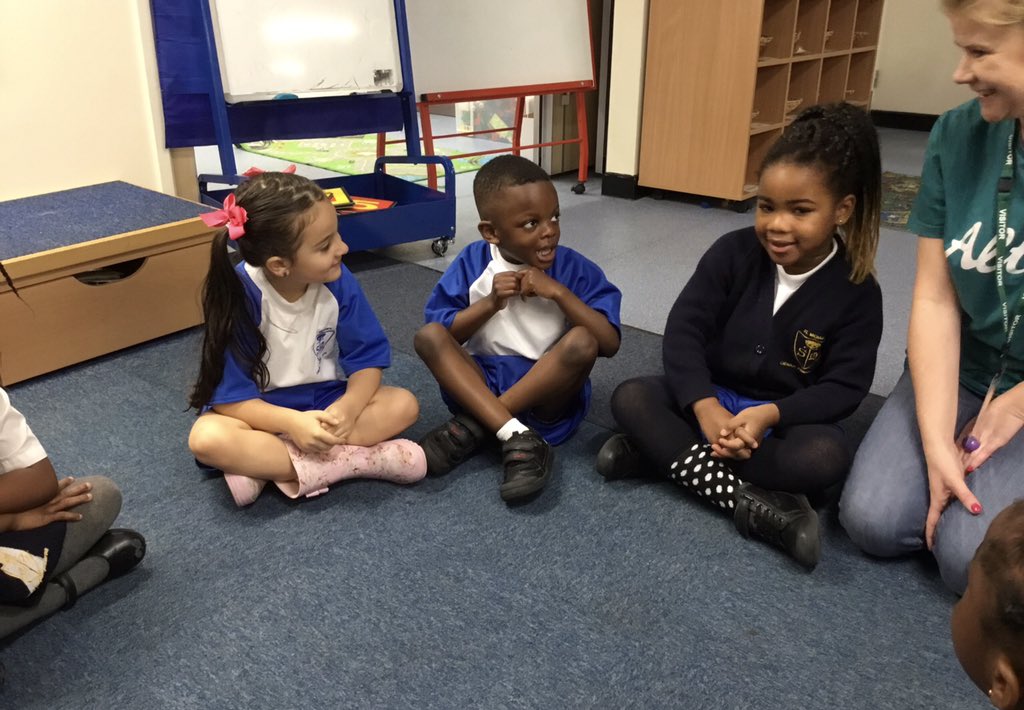 We talked about what makes us happy and how we can make our friends happy.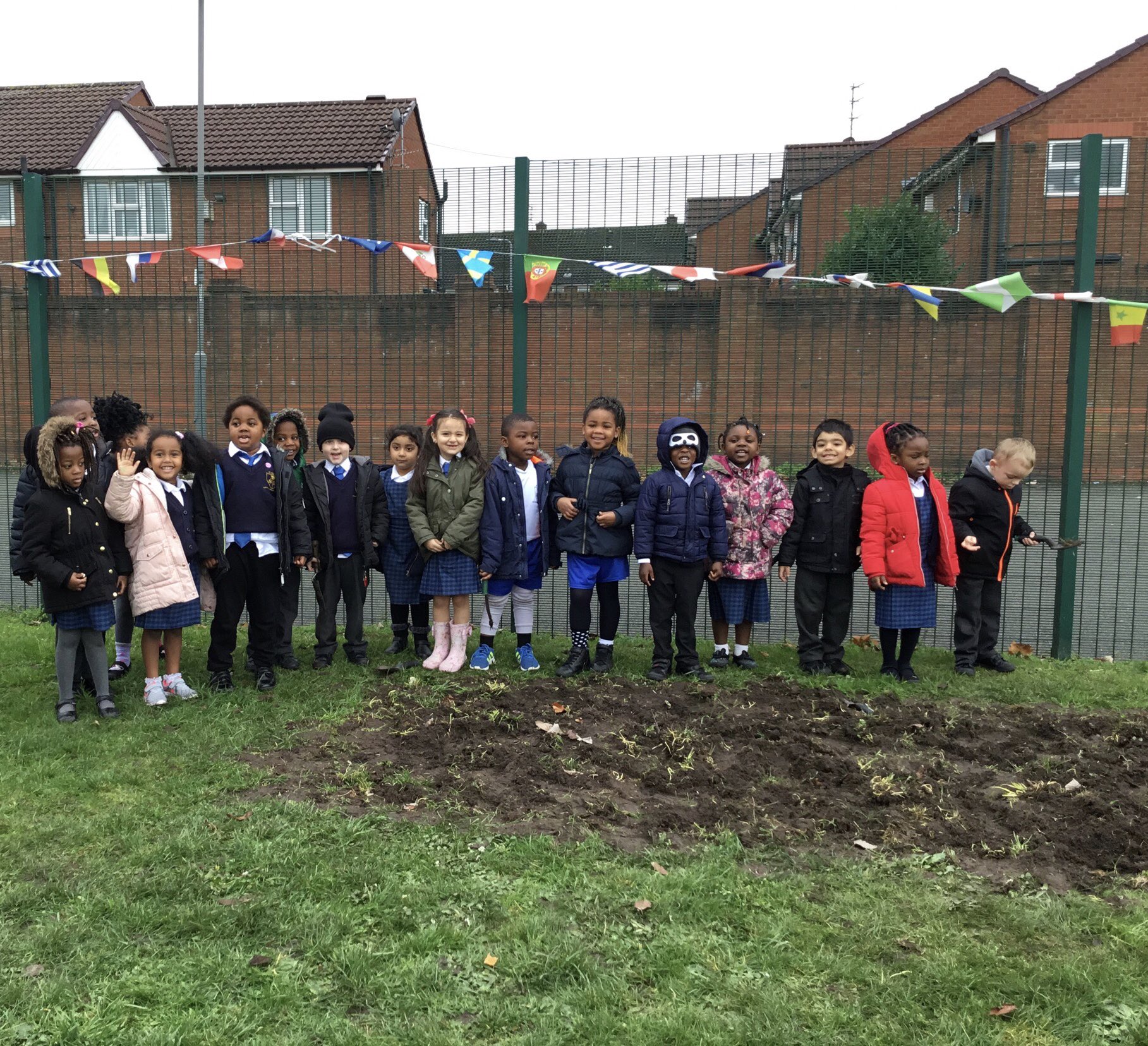 We are all friends in the Superstars!
Autumn Term
Settling in..
What we have been learning this term...
Literacy
In phonics, we now know all of our sounds and are practicing letter formation everyday! 
We are also putting our sounds together and blending them to make words. d-o-g = dog, m-a-p = map! Reading in school and at home is making us better readers!
Maths
We are getting better at counting to and from 20 and also getting better at recognising our numbers! We have also been looking at 2D and 3D shapes. We know how many sides and corners each have.
Challenge: Can you see any numbers at home or on your way to school? 
September 2018
We have settled in brilliantly to our new classroom and are enjoying the new, bigger playground. We have made lots of new friends and are learning lots of new routines. The dinner hall was scary at first but now we are so organised!